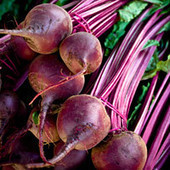 From www.everydayhealth.com –March 26, 10:13 AM
From berries to beets to walnuts, including these simple suggestions into your diet may be the key to your own longevity.
Sandi Cornez's insight:
Great article. Again remember that veggies and fruits, nuts, seeds, healthy fats and others are the key to healthy living.